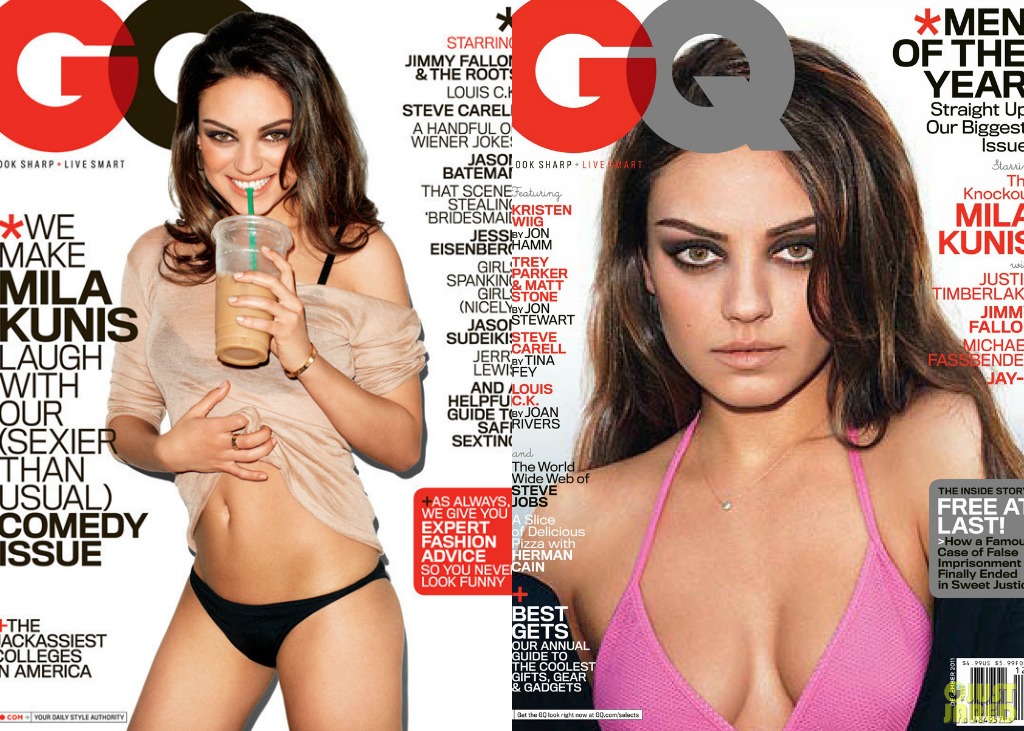 GQ's annual man of the year issue is a split run, with covers featuring veteran man of the year Jay-Z, newcomer Michael Fassbender, bromantic Justin Timberlake and Jimmy Fallon, and Mila Kunis.
It's a quick return to GQ for Ms. Kunis, who shared its cover with a venti iced coffee in April.
But she wasn't the only cover girl or boy who worked a double for a magazine editor in 2011.
Harper's Bazaar featured Lady Gaga in May and October (although without makeup, she might as well be a different person) and Vanity Fair put Johnny Depp on January and November covers.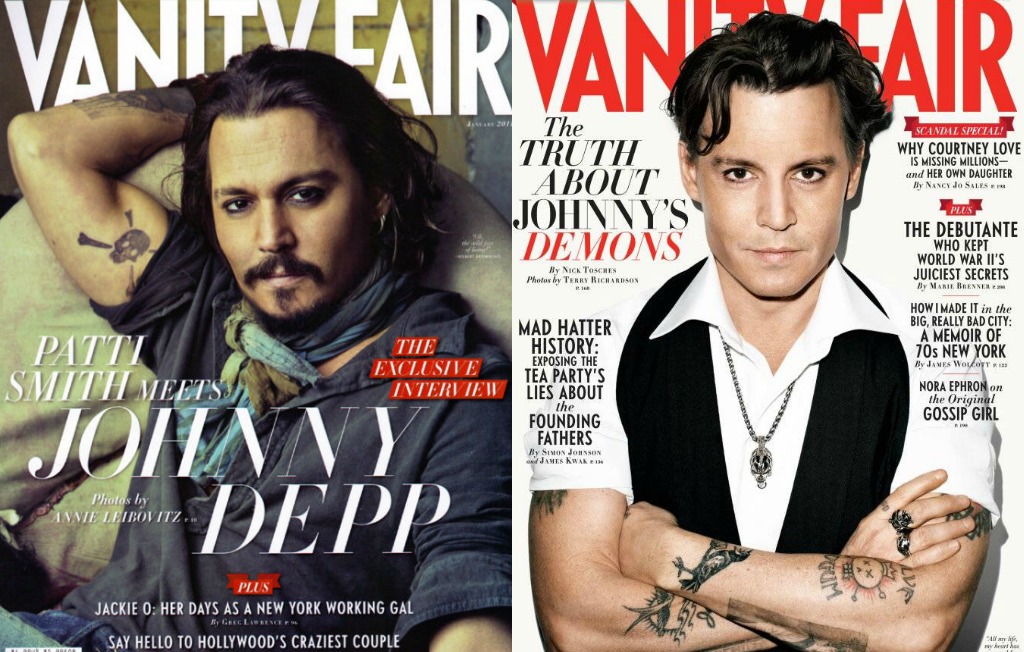 Any magazine cover repeats we missed? No counting Kim Kardashian and US. Our photo collage app doesn't have a big enough grid.