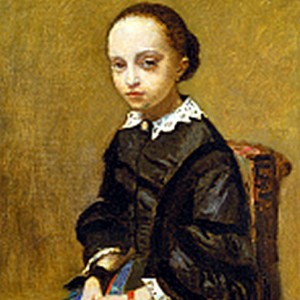 Thomas Doyle, who pleaded guilty in July of wire fraud in the $880,000 sale of a Jean-Baptiste-Camille Corot painting, was sentenced to six years in prison according to a spokesperson for Preet Bharara, the United States attorney for the Southern District of New York. Mr. Doyle, 54, had told Gary Fitzgerald that he could have the Corot work for $1.1 million and that he (Mr. Doyle) would chip in $220,000 for a 20 percent share. Mr. Fitzgerald sent him $880,000. As it turns out, the painting was worth between $500,000 and $700,000 and Mr. Doyle had already negotiated to buy the painting for just $750,000 before inflating the price. As we mentioned earlier this year, the Corot painting, called Portrait of a Girl, has a sordid history, even beyond the fraudulent sale.
Back in 2010 Kristyn Trudgeon, a co-owner of the Corot sued her sales agent, James Carl Haggerty, after he took the painting to the Mark Hotel to meet a potential buyer, then allegedly got drunk and lost the painting on his way home. The painting was later found by a doorman in an apartment across from the Metropolitan Museum. (Ms. Trudgeon later dropped the charges).
Mr. Doyle has already been to prison for the theft of a Degas sculpture back in 2007.