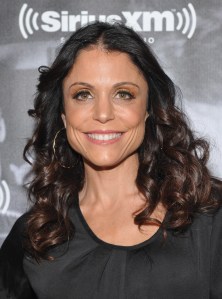 Bethenny Frankel, one of the few Real Housewives of New York that was actually tolerable (until her subsequent spin-offs like Bethenny Getting Married? and Bethenny Ever After) will not be getting her own talk show after all.
Boo!
Ms. Frankel left RHONY in 2010, before the axe came down on three of her other frenemies. According to Page Six, negotiations fizzled out for a syndicated talk show format as a platform for Frankel, and she has been dropped by Telepictures. Which is odd, because two days ago, The Huffington Post reported that the deal was done and Telepictures "couldn't be happier with the pilot Bethenny shot." This would have been Ms. Frankel's first foray outside the Bravo family.
But there is a plus side! Unlike some of her former costars, Ms. Frankel has kept in close ties with Bravo's EVP of talent and new 5-times-a-week talk show host Andy Cohen…whose show Watch What Happens Live actually sounds a lot like Ms. Frankel's own concept, except that Ms. Frankel's would involve more Oprah-esque advice-giving.
Maybe Mr. Cohen will find a place for Ms. Frankel as the morning bookend to his nighttime show. Or will put his former star on and give her a little advice…about career management. (Not that the Skinny Girl entrepreneur needs it.)