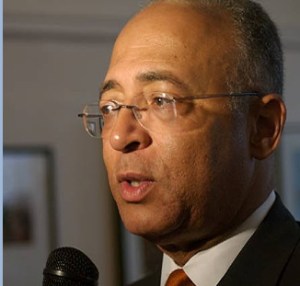 Defeated 2009 mayoral candidate Bill Thompson was the last of the 2013 contenders to have his say on the Occupy eviction this afternoon.
The former city comptroller had remained relatively silent on the OWS issue; yesterday,  he expressed sympathy for the protesters' aims while hoping they respect downtown residents' quality of life.
Today, he repeated those sentiments in a characteristically level-headed statement:
"New York City is a place that values different opinions, and the rights of people from every walk of life to express themselves," Mr. Thompson said. "As I have said previously, we have a responsibility to respect those rights.  We also have an obligation to balance those First Amendment rights with the rights of those who live and work in Lower Manhattan.
I am troubled by reports of excessive force in today's action at Zuccotti Park, which should be immediately investigated and addressed appropriately. Our city must be one where all voices are respected and not suppressed."