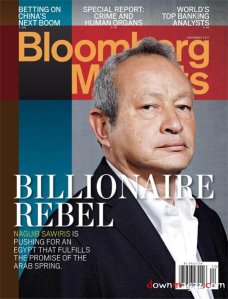 Every month The Observer receives a copy of Bloomberg Markets magazine. This month, a glance at the cover story of the January 2012 issue, which touts "Advice from Billionaires, Stock Pickers and Economists," produced an overwhelming sensation of déjà vu. We looked at our back issues and had a revelation: the word "billionaire" is to the cover of Bloomberg Markets what "sex" is to Cosmopolitan.
A brief look at some back issues confirmed this suspicion: December 2011? "Billionaire Rebel," an article on Egyptian billionaire Naguib Sawiris. November 2011? "Billionaires Charles and David Koch run a company that has supplied Iran and made illicit payments in six countries." October was Markets' "50 Most Influential" issue, which managed to avoid the word billionaire on the cover.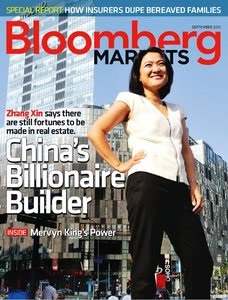 But September? "Hidden Billionaires: Eight Really Rich People You've Probably Never Heard Of."
And, the current issue!