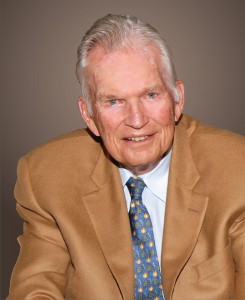 Cargill Macmillan Jr., the collector and arts patron, has passed away at 84. The cause was complications from Parkinson's disease. He was a major supporter of the Palm Springs Art Museum and he gave them a number of works from his collection.
He was the great grandson of W.W. Cargill, the founder of Cargill Inc., a grain storage company and the largest private business in the world. Forbes, in their headline about his passing, called Cargill a "secretive billionaire." "Like the company that bears its name," Forbes writes, "the family is famously private."
We know that he served in the United States Air Force and graduated from Yale in 1950. Cargill Inc. started as a humble family business in 1865 and now employs 130,000 people in 63 countries, with a revenue of $120 billion.
For what it's worth, he was number 150 on the Forbes 400 (but only 223 on Forbes Billionaires). He is survived by wife, six children, two great-grandchildren, brother and sister.