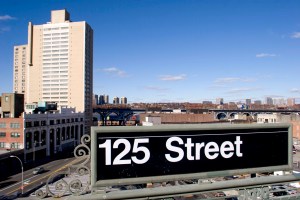 Columbia issued a statement to The Observer that emphasized the university's commitment to live up to its financial promises to the community and its lack of control over the West Harlem LDC. "In accordance with the Community Benefits Agreement (CBA), Columbia has contributed $3.55 million to the benefits fund to date," the statement said. "It is important to note that the West Harlem Local Development Corp. (LDC) is legally and operationally independent of the university, which therefore has no representation on the LDC board. … Columbia has been and remains committed to fulfilling its obligations under the CBA so that West Harlem continues to benefit from the University's long-term investment in our local community."
According to Mr. Morgan, even though the university and the LDC are separate, the issues with the West Harlem LDC are preventing the CBA from being effectively enforced. "The organization is not strong enough to really ask the right questions or demand the level of accountability necessary to enforce the community benefits agreement as a whole," Mr. Morgan said.
Mr. Morgan believes Columbia and everyone else involved with the process have an obligation to resolve the situation at the LDC.
"I question every person affiliated with this," he noted, "whether they be an elected official, or whether they be a private citizen to look at the entirety of the board and the process up to this point and just call it like it is and say that it's dysfunctional."
When we called Mr. Notice at his office at West Harlem Group Assistance two weeks ago, a woman answered the phone and told us he was "out this week." She referred us to the group's director of government and community relations, Stanley Gleaton. Mr. Gleaton declined to answer any questions or even confirm the spelling of his name. "Sorry," he said before hanging up.
We tried reaching Mr. Notice again a week later, and the woman who answered the phone said he was "in training" and would return next Monday. We asked why he had been away from the group for two weeks.
"No, he was here last week," she said.
hwalker@observer.com