Self-proclaimed "girly" boutique Pookie & Sebastian inked a retail deal for more than 2,300 square feet at 794 Lexington Avenue, near 61st Street, a broker told The Commercial Observer yesterday.
Known for its pink awnings and pre-school sounding name, the "fun and flirty," retailer will pay $17,000 per month in the ten-year deal, said Peter Braus of Sierra Realty, who represented landlord Arthur Weyhe. Asking rent was $20,000 per month. Previous tenant Cohen's Optical vacated the space early last year.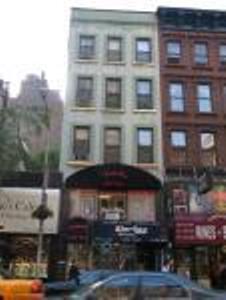 The landlord will build out the store and provide a new storefront for the tenant, who plans to move in during the first quarter of 2012. It is the fifth Manhattan location for Pookie.
The choice of real estate hinged almost entirely on location, i.e. proximity to Bloomingdale's, said Mr. Braus.
"It's really hard to find retail space on that part of Lexington," said Mr. Braus, who has also installed scented soap-purveyor Sabon and shoe store Orva in the area recently.
But male-oriented retail in the nabe? Forgettaboudit.
"[The area] caters to female shoppers—nothing that caters to male shoppers does well on that strip," said Mr. Braus.