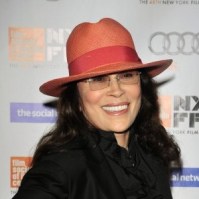 Some people just have it all. Celebrity, a loyal fan following, a sweet apartment—you know the drill. After developments in her New York living situation, however, it seems that Faye Dunaway has none of these things. At least according to a lawyer representing her landlord.
Ms. Dunaway agreed earlier this week to vacate her rent stabilized apartment, The Times reports. She had been renting the Upper East Side pad since 1994, most recently paying $1,040 per month for her one-bedroom walk-up. Over the summer, however, her landlord filed suit claiming that as New York was not the actresses primary residence Ms. Dunaway was not entitled to rent stabilized prices.
A lawyer for Ms. Dunaway's landlord, Craig Charie, dished out a major diss after she agreed to move out, claiming that her faded stardust would do little to raise the apartment's value.
Mr. Charie said on Tuesday that she had not left anything there, adding that it was unlikely that brokers would mention to potential renters that Ms. Dunaway had lived in the apartment. He said the age group in the market for such an apartment was unlikely to know who Ms. Dunaway is.

"The moniker of her name won't make it more remarkable for the audience of who is going to rent it," Mr. Charie said. "If Britney Spears rented it, it would fly off the market."
Zing! That was below the belt, Mr. Charie! While perhaps no ScarJo, Ms. Dunaway, to be fair, should probably have coughed up the full price for the place. Royalties from Chinatown not paying like they used to?
eknutsen@observer.com