This amazing image comes to us via tipster Lauren Thorpe, who wrote in " I've been down at OWS all morning and am heading back down there again now," with an attachment of former Philadelphia police Captain Ray Lewis, who was arrested today in conjunction with the Occupy Wall Street protests. There is simply nothing more bizarre than looking at images of a man in police uniform arrested and handcuffed by people wearing lower-ranking NYPD garb.
Click through for larger image.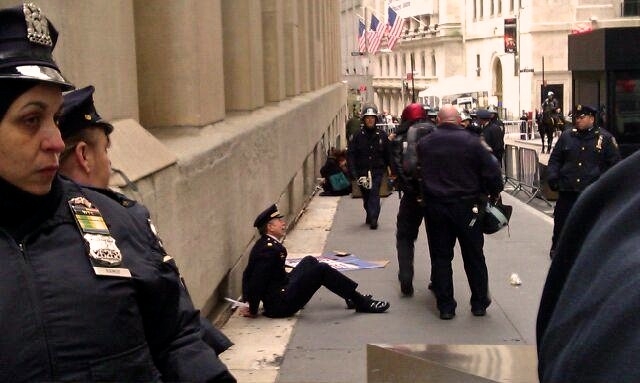 If that's not Pulitzer-worthy photography–capturing the true insanity of today–then we don't know our Pulitzers.