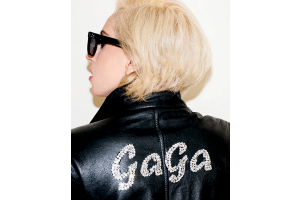 Lady Gaga, the pretty awesome pop star and dubious "performance artist," along with bespectacled photographer Terry Richardson, will be doing a book signing at da club–uh, we mean the New Museum. The occasion is the launch of this dynamic duo's new book, appropriately titled Lady Gaga x Terry Richardson. It will take place on November 22. Thanks to Gothamist for alerting us to this.
According to Publisher's Weekly, the book "will showcase over 350 photographs taken during the 10 month period in which Richardson followed Lady Gaga and had complete access to her everyday life." They call the book "stunning, provocative and coveted." OK!
To get into the signing, which will either be carnivalesque or–like most book signings–really dull, one must head down to the New Museum today to pre-order one of the $50 books. According to Bowery Boogie, fans have already formed a lengthy line for the presale that begins at 10am. Everything is first come first served. So! All you Terry Richardson fans better hurry.  We're just kidding. We know none of you will be going to this to see Terry Richardson.