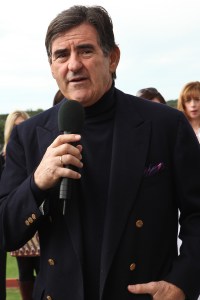 SP Newsprint Holdings LLC, a paper company controlled by art magnate Peter Brant, filed for Chapter 11 bankruptcy protection on Tuesday.
The company operates paper mills in Dublin, Ga., and Newberg, Ore., and Mr. Brant holds a 49.4 percent ownership in the company. White Birch Paper Co., where Mr. Brant serves as CEO, holds another 15.9 percent interest, according to the AP.
"As a result of weak economic conditions coupled with record prices for key raw materials the company's profit margins have been reduced to levels that are not able to support servicing of current outstanding debt," Ed Sherrick, SP Newsprint's CFO, said in a press release.
According to Dealbook, the Greenwich, Conn.-based company claims $100 million to $500 million in assets and the same amount in liabilities.