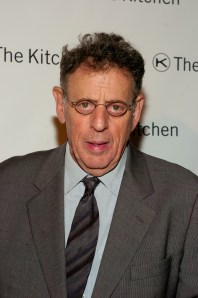 The organizers of the Occupy Wall Street protests will hold a General Assembly at Lincoln Center on Thursday to protest the cultural hub's corporate sponsors, among them David H. Koch, for whom one of its theaters is named. Philip Glass, whose opera Satyagraha about the life of Mahatma Gandhi will be performed at Lincoln Center that evening, will be on hand at the 10:30 p.m. protest to read a statement.
The opera's subject matter is fitting for the planned protest, its organizers wrote in a press release:
"Satyagraha is a Sanskrit word meaning 'truth-force,' and we at Occupy Wall Street, by exercising tactics of nonviolent direct action inspired by those championed by Gandhi, have insisted that the truth be told:

"Our commons have been stolen from us to profit the wealthiest 1%. We have lost homes, jobs, affordable education, natural resources, and access to public space. Our culture has been co-opted by a corporate elite. Many suffer so a few may thrive."
Now we're talking! Sounds far better organized than Occupy Museums.