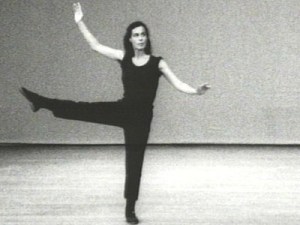 Choreographer Yvonne Rainer has written a letter to Museum of Contemporary Art Los Angeles director Jeffrey Deitch, slamming his museum's Marina Abramovic-organized gala, which is scheduled to occur tomorrow evening, as a "grotesque spectacle promises to be truly embarrassing." The letter, which critic Claudia La Rocco has published in full on her blog, is co-signed by choreographer Taisha Paggett and art historian Douglas Crimp.

Update: 2 p.m.:

The Los Angeles Times is reporting that Ms. Rainer said last night that she had not decided whether to send the letter, so it is not clear if the circulating letter is a final draft. Ms. Rainer has not been available for comment.
What could be so unpleasant about Ms. Abramovic's gala-as-artwork, you ask? An artist who claimed to have attended an audition for the performance-party wrote a letter to Ms. Rainer, also available on Ms. La Rocco's blog, providing some details. She writes of the planned works:
"… artists/dancers she will hire will spend 3(!) hours under the dining tables of the donor gala with their heads protruding from the tables. They will be sitting on lazy susans under the table and slowly rotating and making eye contact with the donors/diners. Of course we were warned that we will not be able to leave to pee, etc. That the diners may try to feed us, give us drinks, fondle us under the table, etc but will be warned not to. Whatever happens, we are to remain in performance mode and unaffected. … There is another audition for another role where the performers lie naked on tables with fake skeletons on them."
In her letter to Mr. Deitch, Ms. Rainer compares these scenes to those in Pier Paolo Pasolini's rather gruesome film Salo (1975), in which a number of young men and women are subjected to a variety of humiliating, painful experiences by fascist officials, though she emphasized that the film had an anti-fascist message.
As Gallerist noted last month, performers will be paid $150 and given a one-year membership to MOCA for their labor. While Ms. Rainer acknowledges the potential performers are willing participants, she adds:
"Their desperate voluntarism says something about the generally exploitative conditions of the art world such that people are willing to become decorative table ornaments installed by a celebrity artist in the hopes of somehow breaking into the show biz themselves. And at sub-minimal wages for the performers, the event is economic exploitation as well, verging on criminality."
Ms. Abramovic responded on Artinfo, stating:
"I hope the performance itself will bring some kind of dignity, serenity, and concentration to the normal situation of a gala, and actually change the energy of the space. … "All these accusations, you can't have them before you actually experience the situation and see how I can change the atmosphere, that's my main purpose."
Gallerist has contacted MOCA for comment, and will update this article as soon as we hear of developments.