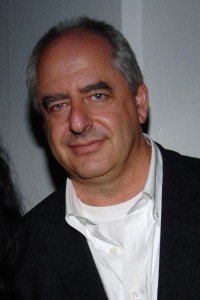 At a ceremony at Lincoln Center this evening, the Rolex Mentor and Protégé Arts Initiative announced the latest batch of artists who will serve as mentors for young artists in their fields. Among them is William Kentridge, the South African artist who shows at the Marian Goodman Gallery.
The initiative also named Chinese dancer Lin Hwai-min, Canadian writer Margaret Atwood, Brazilian musician Gilberto Gil, French theater director Patrice Chéreau and filmmaker Walter Murch.
Perhaps you are wondering, as we were, how protégés are picked for these redoubtable mentors. According to a news release from Rolex, an "international nominating panels of influential artists and professionals" has already met, and invited young artists to submit applications. The panel will pick three finalists, and the mentors—Mr. Kentridge and his six comrades—will make final selections. Winners will be announced in the middle of next year.
The protégés each receive $25,000 to accompany their participation in the initiative, with the possibility of obtaining an additional $25,000 to create an original work.