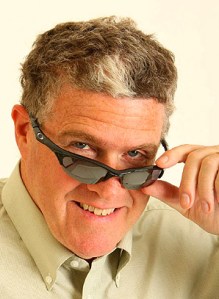 "It's with heavy hearts that my wife and I leave Boston after 32 very enjoyable months in the city's South End. We're moving to Manhattan. " Sports Illustrated writer Peter King wrote with characteristic drama in his Monday Morning Quarterback column last month. Mr. King and his wife, Ann have indeed settled in New York , and city records show their new roost is located in the glassy new Sutton Place development The Milan.
By the looks of it, football commentating is a decent paying gig (we'll add that to our list of potential career choices right after Rabbi), as the Kings spent $2.55 million on the place at 300 East 55th Street.
The apartment isn't quite big enough to throw around the old pig skin, however. Spanning 1,535-square-feet, the two-bedroom, 2.5-bath apartment is a little shy in the yardage department. And it's not exactly like the couple upgraded: the Kings' previous apartment in Boston was 1,628-square-feet and cost about a million less, according to The Globe. Yet Mr. King did manage to land a hit at the negotiating table, knocking $100,000 off the asking price.
But he does have nice box seats, with north and west views of the city from his 16th-story roost. It's certainly nicer than the press box, as described in a Corcoran listing from brokers Wigder Frota and Bruna Costa high ceilings, Brazilian cherry wood floors, modern kitchen with top of the line appliances and custom cabinets, breakfast area, washer/dryer, central A/C.
But before we welcome New York's new residents with welcome arms, it must be remembered that Mr. King took a shot at the Big Apple in his melodramatic farewell address to Boston. Claiming that he and his wife wouldn't miss the litter in Boston, he added that "I have a feeling we'll be heading into a new era of litter in New York." Minus that little mishap, The Observer feels fairly certain that these days, New York is cleaner than Boston, Mr. King.
The apartment was sold by the Financial Industry Regulatory Authority, which bought the place in 2008 for $2.39 million and may have been using it as a corporate apartment.
eknutsen@observer.com