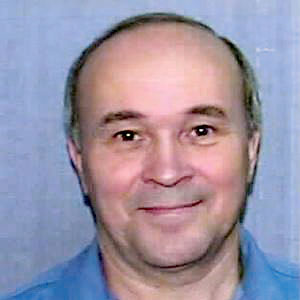 If you ask the well-heeled residents of the western-most parts of Tribeca what they think of Mihaly Kovacsezics, the kindly Hungarian immigrant who painted their walls, installed their televisions or, in some cases, managed their lives, they'll tell you he was the most adorable and bighearted man in Manhattan.
And at 427 Washington Street, where, from 2007 to 2010, he worked as the handyman for artist and building owner Shirley West, Mr. Kovacsezics—better known as Mike—was everything to everyone in the co-op building: a dog-walker, a personal shopper, a bag-carrier.
At Ponte's, an Italian restaurant where Mr. Kovacsezics worked as a contractor for 10 years, he was the good-natured handyman who performed odd jobs and enjoyed the occasional espresso at the restaurant's bar.
"Everyone loved him here," said Ileana Romero, a Ponte's bartender. "He was sweet and he was very kind."
To Shirley West's niece, Mr. Kovacsezics was like a member of the family. "He was like the Mayor of Tribeca," said Roxane West. "I loved him."
Ms. West had known Mr. Kovacsezics for the four years he spent as her infirm aunt's tireless servant, fetching Shirley—who died in 2010—pastrami sandwiches from Katz's or fielding calls from a concerned Roxane whenever Shirley failed to answer her cell.
For his efforts, Ms. West would shower him with gifts—Tumi luggage, kitchen appliances, an armoire.
"He was my right hand, my right arm," said Roxanne, a beautiful blonde who is Texas to the core—from her silvery Texas drawl to the "La Faune et Flore du Texas" Hermès scarf she wore tied around her neck when she met with The Observer at Capsuoto Frères. "I trusted him completely," she added.
Sitting at her aunt's regular corner table, Ms. West recalled how she shared dinner with Mr. Kovacsezics at the same spot on what was to be Shirley's 82nd birthday on Oct. 24, 2010.
Restaurant co-owner Jacques Capsuoto invited the two to attend the Oct. 28 renaming of Cavala Park—a small patch of parkland on the cross streets of Canal, Varick and Laight—to Albert Capsuoto Park, dedicated in honor of Jacques's brother, who had passed away from brain cancer earlier that year.
The two made plans to attend the renaming together, agreeing to meet in front of Shirley's old building beforehand.
That would be the last time Roxane ever saw Mike.
"I have him in my phone as 'Shirley's SUPER super,'" said Ms. West. "He was just really good to her."