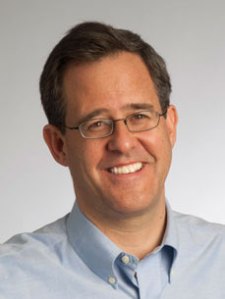 Community publisher and 2013 mayoral hopeful Tom Allon weighed in on the Occupy Wall Street eviction this morning with a cautious statement attempting to balance both sides of the controversy.
"I commend Manhattan Supreme Court Justice Lucy Billings on her decision this morning to allow the Occupy Wall Street protesters to return to Zuccotti Park. Peaceful assembly is a cornerstone of our democracy," Mr. Allon said in a statement. "I am concerned, however, that the rights of downtown residents and local small businesses are preserved as vigorously  as we must protect the rights of the protesters. Above all, the peaceful spirit of this movement must continue."
Mr. Allon embraced the Occupy movement comparatively early, calling it "symptomatic of the brewing unhappiness of a generation that is becoming more and more hopeless about our economic future" and suggesting the protesters start a "Coffee Party." Late last month, Mr. Allon camped out for a night in Zuccotti, an experience he likened to "the Greek polis in action."
Widely considered a long-shot for the Democratic nomination, Mr. Allon is attempting to counter that with early TV ads and a kick-off fundraiser at the Empire State Building tomorrow night.