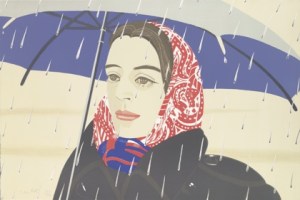 As major auctioneers continue to grapple with how to use the Internet to sell art, the United States Marshal Service announced that it is entering the online auction game, and will sell off work from the collection of Marc S. Dreier, the lawyer who was convicted of financial fraud in 2009, and sentenced to two decades in prison.
The New York Times points to a PDF of the 56 works on offer in the sale, which runs Nov. 16 through 30. Take a look, but be warned: there are not too many exciting works to be had here. (Additional lots, some of higher quality, were sold last November at a Phillip de Pury & Co. print auction.)
Mr. Dreier appears to have been a fan of relatively inexpensive prints by name-brand artists, and the sale includes large-edition works by the likes of Takashi Murakami, Donald Baechler, Jim Dine, Helen Frankenthaler, Alex Katz, Ryan McGinness, Bridget Riley, Mary Heilmann, Dan Walsh, Sol LeWitt and Kenneth Noland, most estimated in the low four figures.
There are a few higher-priced works available, like three Damien Hirst screenprints of butterflies, each estimated at $20,000-$30,000, a Warhol portrait of Muhammad Ali (an edition of 150 plus 10 artist's proofs), tagged at $9,000-$13,500, and a small Ghada Amer painting, titled Black Kiss, with a $32,500-$48,800 estimate.
Also, there are Dale Chihuly glass works, and plenty of them.
Mr. Dreier's most adventurous acquisition appears to have been a video portrait of actress (and wife of collector Francois-Henri Pinault) Salma Hayek by the New York legend Robert Wilson. Estimated at $30,000-$45,000, it includes a 42-inch plasma television, speakers and an HD media player.
Since the disgraced lawyer is believed to have stolen some $400 million from his clients, it seems unlikely that this sale will do much to repay that debt.