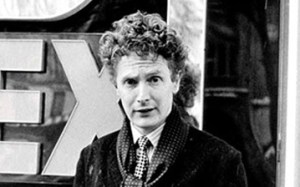 Tonight, at the grand finale of Performa, one of the artists that participated in the performance art biennial will be the recipient of the Malcolm Award, in honor of Malcom McLaren.
McLaren was the manager of the New York Dolls and the Sex Pistols and also ran a clothing store for which he never quite settled on a permanent name (it was called Let It Rock, Too Fast to Live Too Young to Die, SEX, Seditionaries and World's End, respectively). There were other things McLaren accomplished, of course, but those details seem to be the most performative.
The award goes to an artist, 40 years old or younger (McLaren was never a fan of the middle-aged), who produced "the most innovative and thought provoking performance during the biennial," according to a Performa news release. The winner gets $10,000 and will be presented with the award by none other than critic Greil Marcus and living performance art piece–The Man Himself–Lou Reed.
So. After running around to performances for the last three weeks, who do we think deserves to win? Our money–thankfully not $10,000 of it–is on Liz Magic Laser's "living newspaper"/post-apocalyptic couples' therapy show I Feel Your Pain or the lovely Bliss by Ragnar Kjartansson, which featured the same performers acting out the final aria of Mozart's The Marriage of Figaro for 12 hours. Those of you that have been following Performa, tell us what you think.
We'll let you know what happens later tonight.