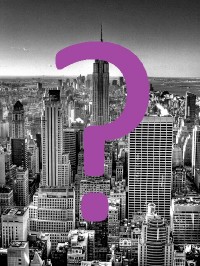 March or May or both?
That is the key question facing international galleries that want to participate in art fairs in New York next year, as a breathtaking–some might say absurd–number of art fairs duel for the attention of collectors and the participation of leading galleries.
March brings the Armory Show, the ADAA Art Show and–Gallerist confirmed this morning–the Independent, which has taken place in the old Dia:Chelsea building since 2010, when it was initiated by New York's Elizabeth Dee and London's Hotel gallery. A representative at Dee said that the Independent is scheduled for March 8-11 in the Dia:Chelsea space, and a list of exhibitors will be released in the coming weeks.
Both Dee and Hotel are participating in the inaugural edition of Frieze New York, which will take place in May 2012 on Randall's Island. Today Frieze released its list of some 170 exhibitors, and it includes many galleries that have typically participated in the March fairs.
Many galleries have already booked themselves for two New York fairs: among them are Tanya Bonakdar, David Zwirner, Greene Naftali, Mitchell-Innes & Nash, Lehmann Maupin and Metro Pictures, which have said they will participate in both the ADAA Art Show in March, at the Park Avenue Armory, and Frieze New York in May. Since the Armory and Independent have not yet released gallery lists, the number of double-booked galleries is likely to grow.
Satellite fairs also have tough choices to make. The Volta, Moving Image and Scope fairs, which have typically operated during the week of the Armory, have decided to do so again this year, though the Pulse fair has opted to align its fortune with Frieze, and will operate out of the Metropolitan Pavilion in Chelsea May 3-6.
While this two-part fair season is certainly exciting for all involved, Gallerist would also like to encourage fair directors to consider expanding into other cities, beyond New York. Perhaps we can do a Basel Mexico City, during the winter, a few months before April's Zona Maco or an Armory Madrid, a few months after February's Arco.
A few months back, off the record, a downtown dealer quipped to us that, with the recent proliferation of art fairs, it felt as though fairs were the new galleries, and that "galleries are the new artists." With whom will these galleries sign?