On November 30, when most of the art world was in Miami, the 165-year-old Knoedler gallery sent out a curt e-mail announcing abruptly that it was closing. The news spread quickly to the press. Digging through our mail today, we came across the letter below, dated December 1.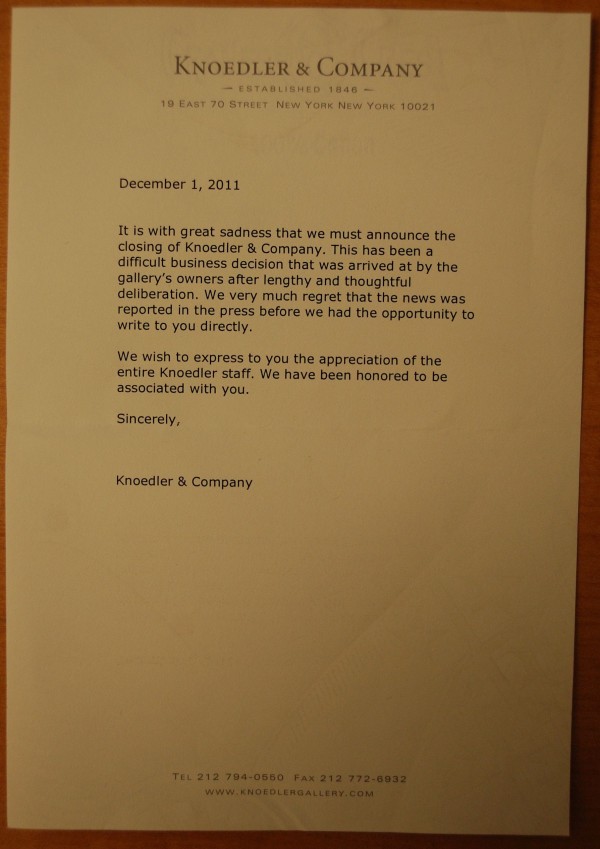 The gallery has closed its doors for good, but this story is far from over.
More details as they arise.