It's ICSC week in New York City and while many in the retail business consider the event secondary to the larger conference held by the organization in Las Vegas each May, for many Manhattan real estate brokers, the conference is the most important of the year—and not necessarily just because of its jam-packed daytime roster of speakers and seminars.
In establishments from the New York Times's four-star-rated Del Posto to the Dream Hotel in Lower Manhattan, buttoned-up retail brokers will be wining and dining potential clients during a two-day orgy of after-hour soirees, dinners and suds-soaked meetings, all designed with the deal in mind.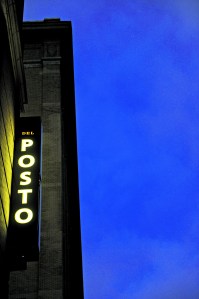 "It's not like walking the floor in Vegas—you have to have appointments beforehand," sniffed Faith Hope Consolo, a retail leasing executive with Prudential Douglas Elliman. "It's a ton of networking, dinner and lunch and breakfast and cocktails with different landlords and retailers."
The event is still the second-largest retail event in the country and draws top executives from most of the world's major retailers, not to mention almost all of the city's major retail players. With so many key people congregated in one place (at the New York Hilton), brokers work overtime to try to maximize the chance to arrange deals or plant seeds for potential transactions in the future.
The opportunity is of special importance to brokers like Richard Hodos, an executive at the real estate services company CBRE.  Mr. Hodos, a seasoned broker who has handled a number of major leasing deals in the city, is in the process of marketing one of the city's marquee retail projects, roughly 90,000 square feet of stores that will be built at the base of a proposed 70-story tower that the CIM Group is planning to develop on the former site of the Drake Hotel at 57th Street and Park Avenue.
For Mr. Hodos, the show allows him to round up decision-making executives from major retailers who could be potential takers of the space and actually bring them to the site and show them the plans for the soaring tower, not to mention wine and dine them.
"For me, it's a good way to connect retailers with landlords who have product that meets the retailer's strategic needs," Mr. Hodos wrote in an email. "It's also a great way to introduce retailers to property in New York that we exclusively represent. Since most retailers I schedule ICSC meetings with are from 'out-of-town,' it is often one of the only opportunities during the year to physically get them here to actually see our properties."