Like many retailers with a pent-up desire to establish a retail presence in the city, the high-end purveyor of cutlery Victorinox had grand ambitions.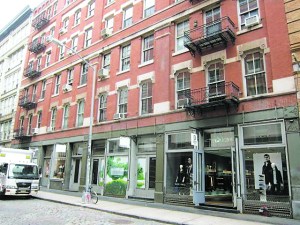 In 2010, the company envisioned several locations in New York City, including a large flagship store, as well as a series of branches in major cities throughout North America, including Canada and Mexico. To help it carry out its goals, Victorinox hired Michael Glanzberg, a senior executive and principal at the retail brokerage and advisory firm Sinvin Real Estate, to help it open at least three locations in the city and several more across the U.S. and Canada.
For retailers looking to gain a foothold in North America, New York City is often an essential beachhead for the kind of brand awareness and sales it can generate. But with Manhattan's rich rewards, getting in, as the company would soon learn, can be a challenge.
Mr. Glanzberg has grown his practice to include not only most of the city, but major metropolitan areas across the country as well, helping several retailers find space in markets like Los Angeles, Miami, Chicago and Boston. His reach appealed to Victorinox, but so did his specialized knowledge. Sinvin was founded as a brokerage that did deals primarily in Soho, the Village and other retail neighborhoods in Lower Manhattan and Mr. Glanzberg got started as a broker who initially focused on and excelled in those areas.
Soho was already on Victorinox's radar. For years, the company operated its only retail location on Prince Street, but the store was diminutive and had obvious flaws to Mr. Glanzberg's trained eye.
"Prince Street had narrow frontage and a single small window as well as a narrow entrance," Mr. Glanzberg said. "These obscured the brand's presence and restricted the ability to properly merchandise the store and maximize foot traffic and achieve the desired flow [of shoppers]."