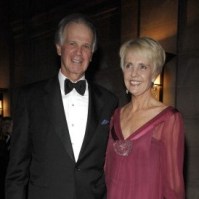 When The Observer spoke to Damon Mezzacappa several years ago about his home at 834 Fifth Avenue, he gushed about the building. "Why would you move out of 834," Mr. Mezzacappa said, "unless you've died?" Well, after checking the obits and a call to his office, we have learned that Mr. Mezzacappa is alive and well but, against all odds the financier has sold his apartment at the most glorious building in New York.
The home quietly went on the market a few weeks ago, a source tells us, with a $34 million asking price. It's unclear what the buyer paid, but another source told The Observer they bought the place "lock stock and barrel," completely furnished. "I think he left with his toothbrush," the source said of Mr. Mezzacappa's departure.
Mr. Mezzacappa, the former vice chairman of Lazard, lived in unit 12B with his wife, Liz, who recently passed away.
That means he was just two floors below Rupert Murdoch's mammoth triplex! Maybe he was worried about his phones?
eknutsen@observer.com