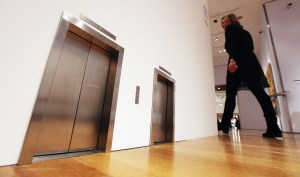 The Observer was forwarded an email from Young & Rubicam Global Chief Executive Officer David Sable, who confirms that it was Y&R's Director of New Business Content and Experience Suzanne Hart who was killed in this morning's freakish elevator accident at 285 Madison Avenue.
According to our source, everyone in the office will be working from their homes tomorrow, and that the building is now starting to be fully evacuated.
The email from Mr. Sable reads:
December 14, 2011

This is a tragic day for all of us.

This morning, as you know, we had a fatal elevator accident.

And I am deeply saddened to tell you that our beloved Suzanne Hart was killed.

Suzanne was, in fact, a member of my team and someone I worked closely with, truly respected and, quite simply, adored.

Yesterday, I sat at lunch with her and I know this news will be shocking to all of you, as it is to me.

Suzanne was, in fact, beloved by everyone who knew her.  And we will, at the right time, all have a chance to memorialize her as she deserves.

We know that this is a horrible, unthinkable piece of news to absorb.  There are counselors on their way to the building and we will have them in the building throughout the week.

We will go floor-by-floor to give you further updates shortly.

David
UPDATE (3:52 P.M.)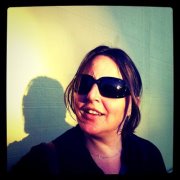 The NY Times has all the gory details of Ms. Hart's terrible, cringe-inducing death:
A Fire Department official described the accident as follows:

Her foot or her leg are heading into the elevator while the door is open. Her one foot is in the car; but then, the doors close on her leg and the elevator shoots upward. And she is just kind of yanked up with it. Then, the elevator car becomes pinned between the first and second floor. It seems like her body is what stops the elevator's movement.
(Shudder).
Meanwhile, Manhattan Borough President Scott Stringer just released a statement about today's elevator accident, demanding that the Department of Buildings mount a full investigation into why the elevator remained operational, despite reports that it had received at least four unsatisfactory ratings in the last two years.
The statement is as follows:
My thoughts and prayers go out to the family of the woman who was killed in today's horrific elevator accident on Madison Avenue, and to the two other people who were injured. I want to thank the City's emergency responders for their quick action on the scene.
I am deeply troubled by reports that this building's elevator system received at least four unsatisfactory ratings in the last two years. I urge the Department of Buildings to mount a full investigation, so this kind of tragedy will never happen again.
In recent years, we have seen these types of accidents before.

In 2008, I issued a report called Dangerous Neglect which found that 75% of NYCHA elevators were failing routine inspections between the years of 2003 and 2008. Included in our report was a recommendation that a more detailed set of grades and information should be made available to the public online, so New Yorkers know whether or not the elevator they are riding to work is safe. If a defect has been found – as was the case with one or more elevators in this building – New Yorkers deserve to know the nature of that defect.

We should also reexamine the consequences of unsatisfactory inspections to insure that a failed inspection cannot be ignored; strong and hefty fines for repeat offenders must be enforced to the maximum extent of the law. The City must put in place every mitigation possible to insure that a tragic like this is prevented in the future.
drosen@observer.com