The New York City Law Department is renewing a roughly 280,000-square-foot-lease at 100 Church Street, The Commercial Observer has learned.
The department, which represents the city, the Mayor and all city agencies in both civil and criminal litigation cases, occupies several floors at 100 Church Street, a roughly 1.1-million-square-foot building in Lower Manhattan where the office has based its operations since 1978.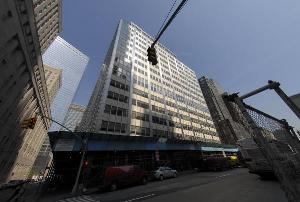 Rents at the property, which is owned by SL Green, are in the $30s per square foot range, sources said.
A spokeswoman for the Law Department, Elizabeth Thomas, confirmed that the office was recommitting to its space in an email to The Commercial Observer.
"We are currently in discussions about renewing our 100 Church Street lease," Ms. Thomas wrote.
She added that the office does "not have plans to expand at this time."
The deal allows SL Green to retain its biggest tenant at the building, which has struggled with vacancy in the past. Under the building's previous owner, the Sapir Organization, multiple empty floors lingered on the market at the property. SL Green, the city's largest commercial landlord, took control last year by foreclosing on a mezzanine loan it held against the Sapir's ownership stake in the building.
SL Green has since embarked on a successful leasing campaign. The company recently reached a deal to expand Healthfirst, a 170,000-square-foot tenant it brought to the property in 2010, by about 60,000 square feet. SL Green also leased 60,000 square feet to Centerline Capital Group last year.
CBRE represents the NYC Law Department. SL Green uses an agency team from the real estate services firm Newmark Knight Frank led by Newmark executives Lance Korman, Brian Waterman, Jimmy Kuhn, Jonathan Fanuzzi and Hal Stein to handle leasing transactions at the property.
Dan Geiger, Staff Writer, is reachable at DGeiger@Observer.com