Limited Brands Inc., an apparel company that owns several major retailers including Victoria's Secret and Bath and Body Works, has reached a deal to add nearly 100,000 square feet of space at 1740 Broadway, a building owned by Vornado.
Limited Brands will take floors 14 through 17 in the expansion and will now occupy about 500,000 square feet in the roughly 700,000 square foot property. The company, formerly known as The Limited, is represented by a team from the real estate services firm CBRE, led by CBRE's New York area Chief Executive Mary Ann Tighe and executives Eric Deutsch and Ken Meyerson.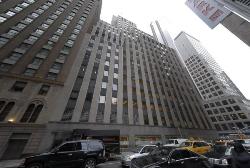 Ms. Tighe and Mr. Meyerson couldn't be reached by press time. Mr. Deutsch declined to comment.
An in-house leasing team at Vornado led by one of the company's top leasing executives, Glen Weiss, handled the deal on behalf of ownership. Mr. Weiss could not be reached.
A media contact at Limited Brands didn't get back to The Commercial Observer by press time.
Sources say that rents in the lease are in the $60s per square foot and that the length of the deal stretches 10-years, so that the company's new space will expire at the same time as its existing offices, which run for another decade.
Limited Brands first inked a deal at 1740 Broadway in 2006, signing one of the biggest leases of the year then, a 320,000 square foot transaction for a cluster of floors. According to reports at the time, Vornado had wooed the large tenant to the property in part by conducting a multimillion dollar renovation there.
The deal isn't the only large lease that Vornado, which is one of the city's largest landlords, is in the process of arranging. The company is said to be closing in on a roughly 200,000 square foot deal with the financial firm Guggenheim Partners at 330 Madison Avenue, another midtown office building owned by Vornado that it has recently spent millions of dollars renovating.
DGeiger@Observer.com