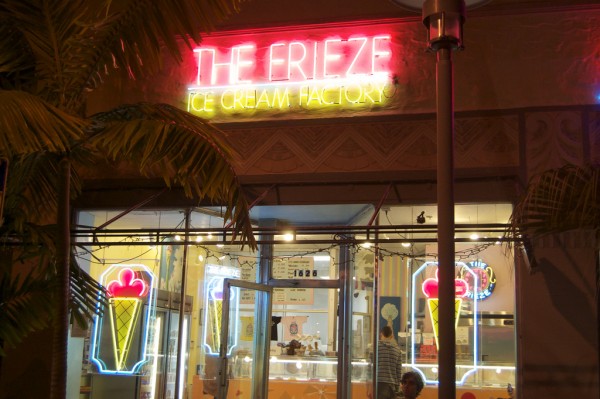 "Have you been to Frieze?" a colleague asked us last week in the aisles of the Art Basel Miami Beach art fair.
Gallerist paused, confused. We knew about Art Basel Miami Beach, NADA, Seven, Art Miami, Pulse, Scope and about a dozen other art fairs. But we had no idea that London's Frieze Art Fair, which will open a New York edition in May, had set down roots in the city.
"The ice cream place," the woman said, snapping us out of our daze. It was, she explained, just a few blocks from the fair. Gallerist investigated. The ice cream was delicious: classic, crisp flavors like vanilla and sweet cream were on offer, alongside a bounty of edgier fare, like Jamaican Blue Mountain Chip and Almond Joy–"a coconut-lover's dream."
The next time you are at Art Basel Miami Beach, do not miss Frieze.