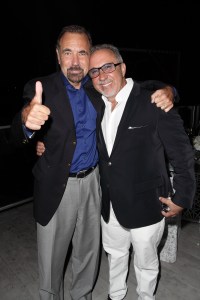 The New York Times today takes a look at the Miami Art Museum, which, after its new building is completed, will be renamed the Jorge M. Pérez Art Museum of Miami-Dade County, following a $35 million donation by the real estate developer of that name.
People are upset about the renaming, and four board members have quit over it, but despite an admirable effort by The Times to understand the frustration nobody was able to offer a good reason for it:
"Is it the timing? The size of the gift? Mr. Pérez's career as a major developer here? Or perhaps jealousy on the part of others whose own major contributions to the arts have never secured such a high-profile designation?"
No! It's none of those things, the story explains. Someone says that Mr. Pérez should have only had a wing named after him, but if the going rate in New York is $100 million for a theater (David Koch) and $10 million for a wing (Laurie Tisch, at the new Whitney) then surely $35 million is enough for a museum in Miami, no?