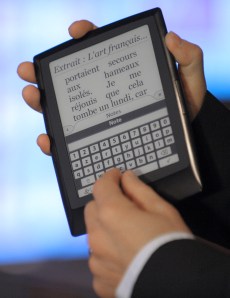 At a congressional hearing today, the Justice Department's anti-trust authorities confirmed they are investigating the way publishers price electronic books for possible violations, reports The Wall Street Journal. In what's known as the agency model, publishers set the price of books and allow stores like Apple and Amazon to take a 30 percent cut. This differs from the wholesale model used for print books, where publishers set a retail price that bookstores can choose to ignore.
Five of the big six publishing houses forced Amazon to adopt the agency model in 2010, ending the era of the $9.99 new release e-book. Back then, Amazon claimed that publishers have "a monopoly over their own titles."
The pricing of e-books in Europe is also under investigation by the European commission, reports the Guardian.