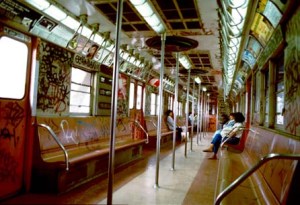 Or at least they do not like mom and apple pie, according to WNYC's Transportation Nation:
Capelli proposed an amendment to the budget that would have the NY MTA spend $20 million to reverse some of last year's drastic cuts to subway, bus, and commuter train service.

Board member Charles Moerdler backed him up, saying it would show riders they could expect more from the MTA besides fare hikes

"If you care about public mass transit, put up or shut up," Moerdler said before comparing the amendment to apple pie and motherhood. "You cannot vote against it."
The board voted against the measure 6-4, though at least board members, including new executive director Joe Lhota, swore up and down that there would be no fair hikes next year—never mind the potential shortfalls surrounding the changes to the payroll tax.
At least if the weather holds, there's no risk of another Snowpocalypse this year.