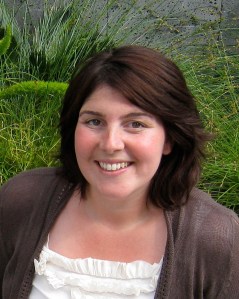 As the Eli and Edythe Broad Art Museum at Michigan State University readies for its April 21, 2012, opening date, administrators are staffing up, announcing today the appointment of San Francisco Museum of Modern Art assistant curator of painting and sculpture Alison Gass as its curator of contemporary art.
Ms. Gass has organized exhibitions of work by Klara Kristalova and Mika Rottenberg at SFMOMA, and served as assistant curator on the museum's 2009 Luc Tuymans retrospective. She previously worked as a curatorial assistant at the Jewish Museum and a research fellow at the Brooklyn Museum's Sackler Center for Feminist Art.
In an article published last year in The New York Times that cited her as one of the museum world's rising-star curators, Ms. Gass said, "You make a choice when you leave New York that you are not going to be at the center of the action… But being at SFMOMA you get the chance to present shows that might not have come here."
Moving now to East Lansing, Mich., Ms. Gass will have the opportunity to work with a freshly built Zaha Hadid building with more than 18,000 square feet of gallery space.