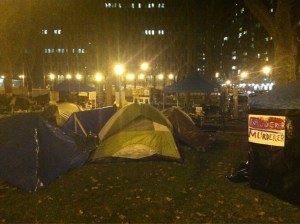 Last night, Law & Order shot an episode based on Occupy Wall Street in Foley Square. Tents were set up (presumably, Dick Wolf & co. got the appropriate permits from the city), while Twitter supporter/reporter going under the Twitter handle of @NewYorkist infiltrated the set with his own form of Occupation.

From last night's chronicles: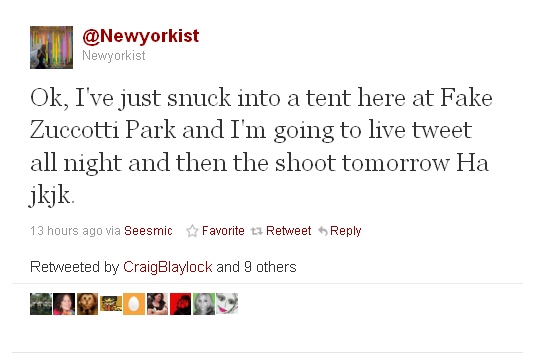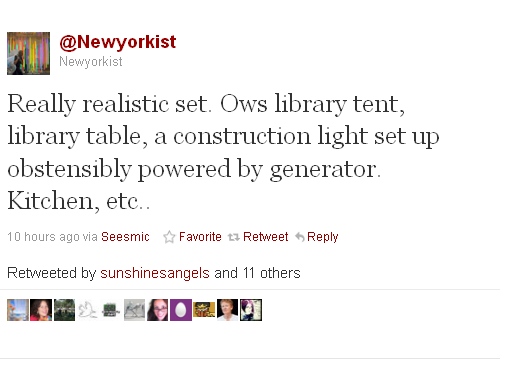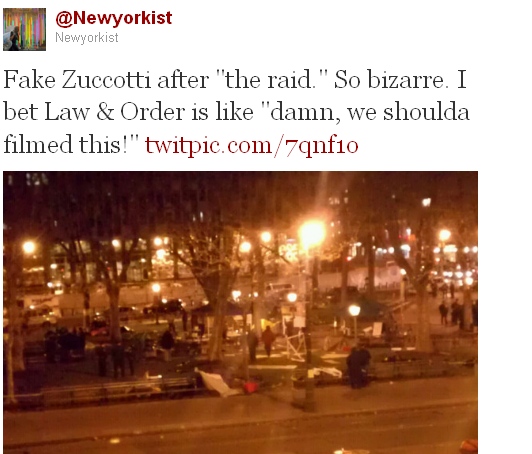 A call to arms was raised by OWS: Mockupy NYC! We doubt they realized that L&O would probably welcome the influx of extras that come with their own costumes and signs, and who they would not be required to pay.
But what we're really interested in is what Law & Order this will be: with the regular L&O shut down, that means that this Zuccotti Park episode will either by Criminal Intent (which involves crazy serial killers and Vincent D'Onfrio) or Special Victims Unit (which involves rape, and a lot of it). Since L&O usually rips straight from the headlines, we're assuming that it's the latter.