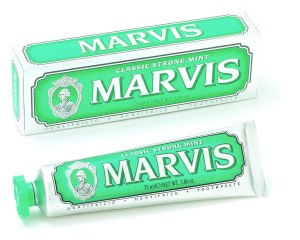 Last week, speaking at an event at the Center for Fiction, the writer David Lipsky recalled his first impressions of a visit to David Foster Wallace's home. Mr. Lipsky expected the usual decorative trappings of the self-conscious intellectual: a shelf full of impressive books, yes, but also some signature of the writer's great erudition as translated into home decor. Instead what he found was a Barney towel hung up as a curtain, an Alanis Morissette poster and a couple copies of Cosmopolitan on the counter.
Mr. Lipsky's recollection of Wallace's house in Illinois concords with a theory recently proposed by a friend of mine: there are people who define themselves by the things they produce and people who define themselves by the things they consume. It's a false binary, sure, but one suspects Wallace was the former, and that the latter, I-am-what-I-consume, is ascendant, even among circles that traditionally define themselves in part by their disinterest in material acquisition.
Blame online social networks, which are little more than showrooms for competitive connoisseurs, but there's a near-tyrannical rise in the need to show "good taste," heightened further by the sheer saturation of products made available by the global economy: why use Morton's when there's pink sea salt from the Himalayas? Colgate with whitening when there's jasmine-flavored Marvis?
Good taste, in such circles, is frequently defined by a fastidious resistance to popular brands—or to just accepting sameness. Buying Mrs. Meyers dish soap or a cross-stitched iPhone case, naming a firstborn child Pilot Inspektor, all this passes for individuality in a world where our sense of personhood is defined more by the things we accumulate and adorn ourselves with than by the things we make. It's especially true for New Yorkers, who, with limited cultural output to justify their sense of intellectual superiority, must rely instead on their refusal of the trifecta of passive consumption that epitomizes so-called real America: the gas pump, television and corporate fast food.
The sorry truth is that New York does not produce greatness by its own existence. Greatness is just frequently drawn here, to have better access to Sardinian cheeses and fine chocolates. In our city, foodies and fashionistas armed with cameras compete with one another not to produce great food writing or beautiful clothes but to post shopping discoveries and restaurants on blogs. We have come to equate this kind of expertise with intellect—until we realize this is just a local version of the suburban contest over who has the greenest lawn. On one end of the financial spectrum a Brooklynite carefully posts a link to a pair of antique silver knife cuff links on the shopping site Svpply; on the other Steven A. Cohen assembles an art collection.
In 2009, The New York Times wrote an article about the rise of the word "curation"—used not in its traditional, museum-based Oxford definition as "to select, organize and look after" but instead to imply expertise in the art of good taste, particularly in the selection of retail merchandise. To curate is to assemble a bunch of stuff smart people really want to buy, instead of the stuff in the Sharper Image catalog or Bloomingdale's.
The trend gave rise to pop-up stores whose wares were assembled by celebrities and, in recent months, a new way of shopping online. Once a store tried to offer as wide a selection as possible, to be narrowed down for the consumer by a personal shopper; now the consumer goes in search of a person they want to be. We buy what our idols buy and their genius becomes our own: personality shopping.
The Chelsea-based online retailer Open Sky launched last April with 20 food personalities, whom the company refers to variously as "talent," "curators" or "masters." Shoppers sign up and peruse a mall of online stores curated by celebrities, most of them known from television shows and advice/self-help books. Since last spring the store has garnered almost one million subscribers and added another 60 celebrities in the areas of health, style and design, everything from Alicia Silverstone selling vegan lip balm and organic kimonos to the Judds hawking candy-cane napkins and woolly slippers.
"The idea that we had was that today, with everybody on Twitter and Facebook, you personalize your discovery of media but that it hasn't yet happened with shopping," said Open Sky's CEO John Caplan, who previously worked as CEO of Ford Modeling Agency.
"You join for free and you connect to people who are masters," he explained. Mr. Caplan said that the model differs from the traditional celebrity endorsement because the talent is not paid to put a stamp of approval on items. Instead, profits are split 50/50 between Open Sky and the celebrity. He claims the model is particularly attractive to women, citing research that says females are more likely to buy things based on a recommendation.
For the kind of shopper referred to here, however, the one whose erudition in all matters strives toward the heights of a record clerk's in High Fidelity, Bobby Flay does not cut it: our shopper can smell the corporate superstructure in a celebrity chef's "Mesa Grill" spice rub from a mile away, and a cameo on Entourage only makes things worse.
For this kind of shopper, other options exist. The masters at another start-up, Quarterly.co, have a shared sense of purpose: the world is full of cheaply made products, restrictive corporate structures, disorganization and toxins. Someone must promote a better life through blogging.
"Tina Roth Eisenberg is a Swiss designer gone NYC with a love of clean and functional design," reads one bio.
"Scott Belsky is obsessed with organization and the clash between creativity and structure," reads another.
"Maria Popova spends far too much time curating the web's interestingness from many disciplines," reads a third.
Rather than the language of the film set or the art museum, Quarterly uses the language of a magazine. One subscribes "to your favorite cultural icons"—who are referred to as contributors. Every three months, the cultural icon mails his or her subscribers a surprise object, frequently accompanied by an essay or some other piece of writing. The magazine-based language comes from Zach Frechette, the company's founder, who previously worked as an editor at Good magazine. The idea for Quarterly came from a phenomenon he noticed while working there.
"At Good we would hear back from our friends and family, 'Oh yeah, we got the issue, it's so exciting,' and then I would ask what their favorite article was and they would say, 'We didn't actually read it,'" said Mr. Frechette by phone from Los Angeles. He said that they liked the experience of getting something in the mail and having it represent a community they were a part of.
"Getting something that's not a bill or junk mail in your mailbox is exciting," said Mr. Frechette. "We put much more emphasis on the actual contributors than their products; not just what they're picking but why they're picking it. We feel like putting the emphasis on the contributor takes it out of the commerce space in a way." He noted that subscribers often refer to having received their "gift"—"which is hilarious, because they paid for it."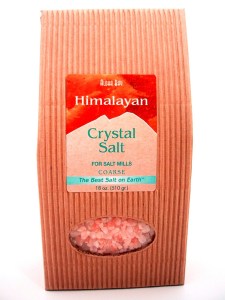 As with Open Sky, Quarterly's contributors get a cut of subscriber revenue. Their selections are organized around a theme. For her first package, contributor Liz Danzico, whose theme is "time," mailed her subscribers a print by an artist named Paul Octavious from his series of photographs "Same Hill, Different Day." In addition to an object, Ms. Danzico includes with each mailing "an experiment" for subscribers to undertake that will help them notice the passage of time. She called the process "non-intentional product seeking," where shoppers "trust in a person rather than an object."
Mr. Frechette said that in one case the object was a book, where the book's author might have overshadowed the contributor, Maria Popova. To remedy the situation, Ms. Popova annotated the book with post-it notes and doodles, which were also shared with subscribers.
Quarterly, which is still in a soft-launch mode, is already experiencing far more success than Mr. Frechette had hoped, success that might be attributed to what Mr. Frechette calls "the golden age of curation."
"It's not that there's a lot of bad stuff out there. It's that there is so much awesome stuff out there," he said .
Ms. Danzico said Mr. Frechette had done a beta version with contributors before Quarterly officially launched, around the theme of appreciation of everyday objects like "this very simple, perfect coffee press with just phenomenal coffee, instructions for how to make the very perfect cup of coffee, and a thermometer."
I asked what the brand was.
"You want to know, don't you?" said Ms. Danzico. I did want to know, alas. It was an Aeropress and Ms. Danzico said she's "used it ever since." She said she hoped they would start selling the objects on the site soon.
Quarterly was preceded by another subscription-based service called the Thing Quarterly, which sends subscribers an object designed by a rotating cast of writers and artists in the mail four times a year. The first contributor, Miranda July, sent out two versions of a vinyl pull-down window shade with the words "If this shade is down I'm begging your forgiveness on bended knee" or "If this shade is down I'm not who you think I am." The most recent issue is a shower curtain with text written by Dave Eggers.
In all the above cases, the store is only as good as the good taste of the people involved—and it turns out that credibility is easily lost by the appearance of having sold out. The fear of losing credibility is something even a more mainstream service like Open Sky faces, and it's the reason, says Mr. Caplan, that he would be unlikely to let the site be used for promotional opportunities—say, a guest celebrity who puts together a store to tie in with a forthcoming movie. "It isn't about the most amount of products. It's the best products," he said.
And for average mortals of the world, whom nobody will ever ask to curate anything but who still pride themselves on good taste, the Internet offers other opportunities to show off: sites like Svpply and Polyvore, where amateur merchandisers can link to their own collection of Etsy crafts and excellent coffee makers and beautiful clothes. It's fun—so much nice stuff to buy! But the golden age of curation might result in a backlash. Think of William Gibson's novel Pattern Recognition, where the main character is a cool hunter with a pathological aversion to brands so severe that she wears only black, rips all the labels from her clothes and has nightmares about the Michelin Man. She soothes her panic about the eventual co-optation of everything she cares about through another one of the blessings of globalization: the presence of a Pilates studio in every city in the world.
ewitt@observer.com