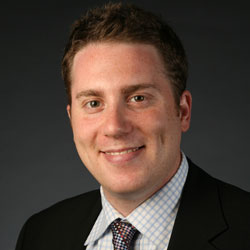 A major editorial expansion is in the works at BuzzFeed, the viral content aggregator best known for its panda slideshows, and it will be led by an unlikely figure.
Ben Smith, Politico senior writer and longtime New York politics reporter, has been named editor-in-chief of BuzzFeed, the company announced today.
According to the release, Mr. Smith will help the site get into the business of original editorial content, hiring new reporters and launching new content sections.
BuzzFeed's content sections are currently limited to "lol", "cute", "win", "fail", "omg", "geeky", "trashy", and "wtf?". The site recently snagged two writers from Gawker Media, Jezebel's Whitney Jefferson and Gawker's Matt Cherette. There are whispers of a redesign early next year.
"Social media is what moves a story," Mr. Smith said in the announcement. "BuzzFeed is the best in the world at distributing content on social sites, and it is a tremendous opportunity to join BuzzFeed–and its millions of reader–to build a new model for high-quality reporting."
Meanwhile, Mr. Smith relaunched his Politico blog a little over a month ago, teaming up with Dylan Byers and Keach Hagey to shift its focus toward political media. He will continue to write about politics for Politico once a week, according to the announcement.
"It's the best place in America to be a political reporter," he said in the announcement.
(For those keeping score, BuzzFeed is "best in the world" for social media, Politico is "best place in America" for political reporting.)
Although Mr. Smith's move may baffle other journalists and politicos, there is probably some financial muscle behind the site's ambitions. BuzzFeed is backed by Softbank, Hearst Interactive, RRE Ventures, Ken Lerer, Ron Conway, Chris Dixon, and John Johnson.
Plus, BuzzFeed management knows its way around a pivot.  Co-founder Jonah Peretti and chairman Mr. Lerer were co-founders of The Huffington Post and have since seen it grow from a liberal version of the Drudge Report to a non-partisan super aggregator and national news operation.
"Social is the new starting point for content sites," said Mr. Peretti, noting that BuzzFeed has grown from eight million monthly unique visitors to over 20 million.
"Social sites are where everyone is getting their news, entertainment, and information and BuzzFeed's technology platform, combined with original reporting will accelerate this massive shift," said Mr. Lerer.