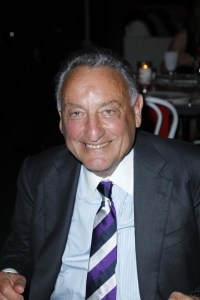 When Sandy Weill very publicly announced that he was selling his 15 Central Park West penthouse for $88 million and donating the proceeds to charity, brokers and real estate busybodies had a good chuckle. Amazing PR move, of course, but to think that someone would actually cough up so much money for an apartment, any apartment, was improbable, even at the greatest building ever built.
In all likelihood the place would sit on the market for a year or so, the price repeatedly slashed, until it sold somewhere in the fifties or, with a little luck, low sixties. And Mr. Weill could throw up his hands and say, "Gosh darnit I tried to get $88 million, see I tried!"
People choked on their guffaws when a buyer was found just weeks after the place hit the market. Still, the price to be paid simply couldn't be anywhere near $88 million. Could it?
The Observer has learned that Mr. Weill will indeed be putting his money where his mouth is. A source claims that the buyer will pay the full $88 million. Who on earth (literally) has that kind of dough lying around? Aside from supposedly being foreign, very little is known about the buyer, and, according to our source, the world may never know the mystery man behind Manhattan's biggest real estate purchase, as their identity is buried beneath loads of LLCs. According to our source, it took numerous confidentiality agreements even to be let into the home for a viewing.
Before this shocking sale, the highest price ever paid for a New York apartment was the $48 million Russain composer Igor Krutoy paid last year at the Plaza. Mr. Weill's deal would practically double that. It would also trump the largest sale ever, the $53 million deal for the Harkness Mansion by J. Christopher Flowers, which recently sold to Larry Gagosian for considerably less.
And it would blow its neighboring penthouse out of the sky, which had held the per-square-foot record when William Lie Zeckendorf sold the place for almost $10,000 per. At 6744 square feet with a 2077-square-foot terrace, that comes out to $9,976 per square foot—not quite over the boffo threshold, but maybe a good explanation of how the place can justify such a sky-high price.
eknutsen@observer.com