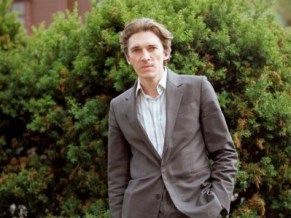 Citing ongoing construction at Tate Britain Millbank, Tate announced that it will not stage a 2012 triennial, which was to have been its fifth edition, according to The Art Newspaper. "[W]e have slightly rejigged and reviewed the rhythm of our programme for next year," a Tate spokesperson told the paper, which ended with these words: "Don't hold your breath for a 2015 triennial."
It is a rare thing to see a museum actually call off a biennial or triennial exhibition, those markers of prestige and honor within the curatorial class that have proliferated over the past two decades, and which are frequently accompanied by rhetoric about the tourist dollars they attract. Does Tate's move signal the slow, steady decline of what Peter Schjeldahl once termed "Festivalism" in the pages of The New Yorker? We'll see.
What is clear, as Ben Davis noted last week on Artinfo, is that biennials, which are often reliant on grants and government funding, face serious financial constraints in the present economic environment.
"[Biennials'] world-encompassing curatorial visions and sense of self-importance have been subsidized by such sources, and therefore, in the future, this sense of importance will likely have to be rethought, or reined in, or traded down for something more modest."
And, in any sense, Mr. Davis argued, their spectacle-making power has been eclipsed by art fairs.