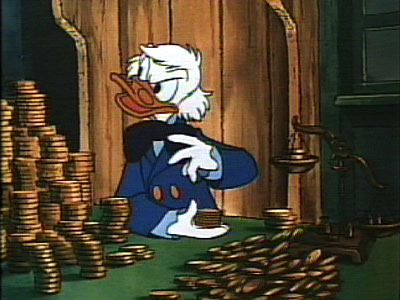 So far the art workers and their supporters have tried pranks, picket lines, an Occupy Wall Street alliance, a legal appeal to the National Labor Relations Board, and traditional negotiations, all to no avail. But perhaps a Christmas card will do the trick.
Sotheby's has yet to let its locked-out workers back in after more than four months off the job due to disagreements over their union contract. So now the workers of the Local 814, the Teamsters union that includes art handlers at Sotheby's high-end auctionhouse, have launched an email campaign comparing Sotheby's CEO William Ruprecht to Scrooge and claiming the Teamsters have no money to care for their Tiny Tims. The catalyst? The locked-out workers are on the verge of losing their health insurance.
The "Sotheby's: Bad for Art" campaign blasted out an email this morning: "How Sotheby's Stole Christmas," directing people to sign an online petition addressed to Mr. Ruprecht:
Sotheby's: Don't be a Scrooge

Dear  Sotheby's CEO William Ruprecht,

Sotheby's just celebrated its most profitable quarter in the company's history, and yet, you have locked out your hardworking, loyal art handlers–some have worked at Sotheby's for more than 40 years.

Not only are your employees now forced to face the holidays without jobs, but they will also be forced to ring in the New Year by losing their health care.

Stop being a Scrooge and end the lockout of your art handlers before January 1, 2012. Every working American deserves job security and health care.