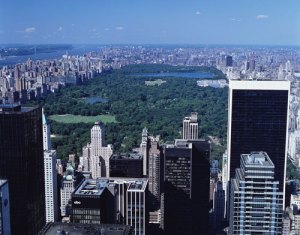 Over the past several months, The Observer has been checking in with New York's brokerfolk. "I'm soooo busy," we often hear.
"Good busy!" they quickly qualify.
Well aware that these days are a far cry from the pre-Lehman boom times, The Observer thought foreign investments were buoying the market, and that everything was moving along nicely. Not so, it would seem. A new survey by direct-to-consumer title insurance company ENTITLE DIRECT claims that New York brokers have been quietly suffering over the past three years. When the company asked 200 brokers in the five borough about the effects of the recession on their business, the responses were surprisingly abysmal. Almost every broker, 92% of them, claimed to have lost money since the onset of the credit crisis, and a full 30% have taken on a second job to supplement their income.
And how about the future? Not so hot. "When asked about their outlook on the real estate market, 60% of New York City agents and brokers stated that things are only going to get worse, which is in stark contrast to the 6% that claimed we are in a market upswing," the survey states.
Even one broker claims the recession led to a divorce, but when you think about it, that's probably way better than average. Maybe things are better than we though after all.
eknutsen@observer.com