Perhaps the one part of the film that did not feature the penis of Michael Fassbender, Carey Mulligan's rendition of 'New York, New York' evoked the city in a less sexual, but no less sensual, manner.
It's The Good Son meets Mommy Dearest...but it's also the most Polanski-est mother/child melodrama ever to be born in NYC...besides the baby of Rosemary.
Actually, speaking of Polanski, the foursome of fearsome parents in Carnage (Christoph Waltz and Kate Winslet vs. John C. Reilly and Jodie Foster) are terrifyingly reminiscent of all those parents of Trinity students we knew.
Russell Brand's version of the Dudley Moore character has him jumping the pond in a top hat, but if that's what it takes for the British to fall for Greta Gerwig, who are we to say no?
Nothing screams "New York" like a flash mob in Times Square, does it? All that's missing is the pepper spray and OWS picket signs.
A movie dealing with the U.S. economic crisis with a thriller about New York traders? Color us interested. (Plus, Zachary Quinto!)
Sex and the City, basically, but if Carrie Bradshaw had a kid.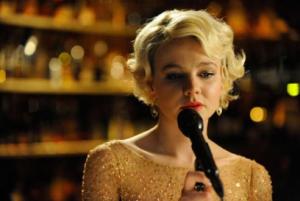 We'll be honest with you: 2011 was not a great year for shooting in New York. Midnight in Paris showed that Woody Allen's semi-permanent European vacation was far from over, and The Dark Knight Rises had trouble incorporating Occupy Wall Street into its footage.
Still, there were several films this year that used New York–or New York characters–to great effect. Here's the seven that got our vote.