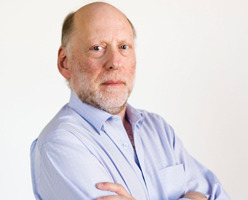 Todd Gitlin, former president of SDS and a professor of social history at Columbia University, will write a book called Liberty Square, to be published by HarperCollins imprint It Books. The announcement posted yesterday on Publishers Marketplace describes it as "a look at the Occupy movement at its pivotal moment, as it weighs its unexpected power and grapples with its future mission."
Literary magazine n+1, which has been publishing dispatches from various occupations on its web site and in a print newspaper called the Occupy! An OWS-Inspired Gazette, also announced that it will collect this writing into an insta-book published by Verso, which will be released in "just a few weeks." The cover design is already out.
And O/R Books, which published Tweets from Tahrir, has a book coming out in mid-December called Occupying Wall Street: The Inside Story of an Action that Changed America, by "Writers for the 99%."
Will OccupyWriters be next?