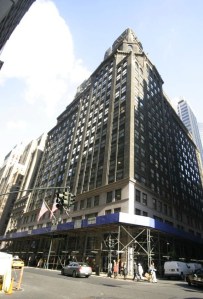 The cause of the elevator accident at 285 Madison is still being investigated, and it looks like faulty maintenance may have been the cause. Not so for Post real estate sage Steve Cuozzo. He blames the city's bureaucracy for saddling us with outdated building stock.
If ever there was an argument for new commercial construction — despite whiners who venerate pre-World War II Manhattan — it's the prevalence of lousy buildings like 285 Madison.

Office workers there told The Post they found its violations-prone elevators "creaky and scary." No one yet knows whether the challenge of maintaining an 86-year-old building contributed to this week's nightmare. But it's a scary reminder that Manhattan's office stock, engine of the state's economy, is woefully dated compared with other world capitals.

Despite a handful of glamorous projects like One Bryant Park and One World Trade Center, very few new towers have been built here in recent decades — thanks to political and economic challenges that stunt development.

Old brick towers look romantic in Berenice Abbott's 1930s nighttime photos, but they're near-useless for today's financial firms and "creative" enterprises.
It's an intriguing argument, one the Cuozz drives home by pointing out that New York has only built 10 million square feet of office space in the past decade, compared to 57 million square feet in the equally august London.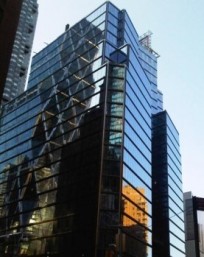 A lot of that has been built in formerly industrial areas like Canary Wharf, not in the heart of old commercial districts, like Madison Avenue. That is why Hudson Yards is getting off the ground, along with the rest of the West Side. That is why there is so much interest in the World Trade Center. That is why Downtown Brooklyn is even picking up some momentum.
Bringing down construction costs and finding new places to build—perhaps Long Island City deserves another look, or LoLo should become a reality—is the key, not destroying the historic fabric of the city. The cost of assembling such sites and clearing them is often prohibitive, and building new office space elsewhere could indeed open these older buildings to renovation (see: The Empire State Building) or residential conversion, which is very much in-demand in the city, as well.
After all, where is Y&R moving? Into a building originally built in 1928. It might not look it anymore, but it only took a little bit of work to make it work. With Y&R moving out, why not do the same at 285 Madison?