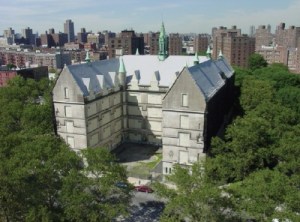 With the approval of $24 million in tax credits from the city government, a plan to create 89 units of affordable housing for artists and 10,000 square feet of work space in a former public school building in East Harlem appears to be progressing, with construction possibly starting this year.
The building, christened El Barrio's Artspace (P.S. 109) and located on 99th Street between Second and Third Avenues, is being developed by El Barrio's Operation Fightback, a local development organization, and Artspace Projects, a national group that works to create housing and work space for artists (not to be confused with the Artspace art-sales site that recently received a $2.5 million infusion of financing and hired Artinfo executive editor Andrew Goldstein).
"I am so excited that the Artspace/PS109 project can now proceed without delay," New York City council member Melissa Mark-Viverito said in news release. "My community and I have always known that El Barrio/East Harlem is a vibrant cultural center in our city."
At least 50 percent of the units are earmarked for residents of East Harlem.