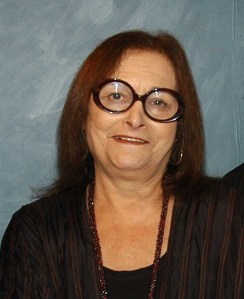 Amy Page, 72, passed away on Jan. 19.  A native New Yorker, she lived much of her life on the Upper West Side. She is best known in the art world for the 30 years she spent as a freelance journalist covering the major art auctions and fairs like TEFAF in Maastricht, and for her tenure as editor-in-chief of Art+Auction magazine.
Judd Tully, now editor at large of Art+Auction magazine, began writing for the magazine under Ms. Page in the late 1980s. "That was a different time in the art world," Mr. Tully recalled, "and Art+Auction was a different kind of magazine. It was a very luxurious time, and Amy worked under owners who would send her around the world. She was a great mixer. She would rub shoulders with everyone–from dealers in Chinese antiquities, to people in fashion and the contemporary art world. She represented a different era: pre-cell phones, pre-Internet. She loved her job and looking at art and going to parties."
She graduated from the University of Illinois in 1962 and did graduate work at New York University and the University of South West Louisiana.  She studied medieval literature and taught English at Kent State.  In 1976, she returned to New York where she started a column covering the art market for the Wall Street Transcript, landing at Art+Auction in 1988.
Mr. Tully added, "She represented the old school, when it was much tougher to be a writer and be out in the world. She was a tough freelance writer/editor type."
In 1992, Ms. Page was succeeded at Art+Auction by Bruce Wolmer, who was the magazine's editor until 2006; he passed away in 2007.
New York Observer culture editor Sarah Douglas edited Ms. Page when the former editor-in-chief was a freelance writer for Art+Auction magazine's website, Artinfo.com, from 2005 to 2007. "She was impressively knowledgeable about everything from Rembrandts to Chinese porcelain to tribal sculpture," said Ms. Douglas. "She had a profound understanding of the art market, and knew the players. We used to have editorial meetings at the Mark Hotel. I picked her brain shamelessly. It was always a little conspiratorial-seeming, in the best possible way."
Ms. Page is survived by her brother, Peter Kostant, her children, Laurence and Susannah, and her grandchildren, Anna, Erica and Ryan. A memorial service will be at the Player's Club, in New York, on March 25, from 4pm to 6pm.