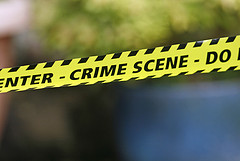 The dead body found on New Year's Day at Queen Elizabeth's Sandringham Estate has been identified. Alisa Dmitrijeva was 17 when she disappeared at the end of August. Now she's at the center of an English murder mystery that has captured international attention; it's not every day most of us read "possible murder victim" and "Queen Elizabeth" in the same paragraph.
Dmitrijeva's remains were found by a dog walker in a part of the woods often used by royals for hunting pheasant. Authorities had a hard time figuring out who she was because the body had been in the elements for months–a palm print and DNA from her thigh finally did the trick. Now investigators are speaking to locals and royal staff familiar with the area in an attempt to figure out what was going on at the time of Dmitrijeva's disappearance. Police had been actively searching for the teen since last Fall, using Facebook and flyers translated into Dmitrijeva's native Latvian.
Det. Chief Inspect Jes Fry told the BBC that police "would like to identify people who may have worked in that area or were involved in organising or running any specific events that may have taken place."
Cops seem certain foul play was involved.