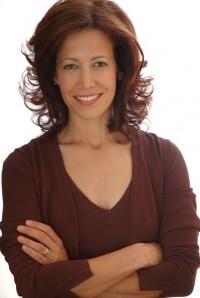 New York editors and publishers tend to speak of Amy Einhorn's success as the product of an almost mystical editorial instinct. Colleagues cite Ms. Einhorn's "good taste;" her nose, her eye, and her gut; her unique ability to pinpoint the kinds of books that thousands of people want to read. Most editors separate their mass market books from their more literary enterprises ("I almost had two brains," explained one editor), which is why Ms. Einhorn's peers marvel so at her expertise in the sometimes amorphous middle ground of smart, commercial fiction.
There's good cause for the admiration: hired in 2007 to start an eponymous imprint at Putnam, Ms. Einhorn's first fiction acquisition, published in early 2009, was a debut novel by an unknown writer about maids and housewives in Jackson, Miss. The Help, by Kathryn Stockett, is still at the top of the bestseller lists. Across all formats it has sold 10 million copies in the United States. And following this auspicious start, Ms. Einhorn has launched a bestselling novel every February. In 2010 it was Sarah Blake's The Postmistress. In 2011 it was Eleanor Brown's The Weird Sisters. Her release for this year, Alex George's The Good American, has already been named the top February pick by Indie Bound, the organization of independent booksellers.
"She has such a good sense of a book that a lot of people will like," said Claire Zion, editorial director at NAL, who hired Ms. Einhorn as her assistant at the Simon & Schuster imprint Pocket Books in the 1990s. "She came with that—it's like her curly hair and hazel eyes—it arrived with the package."
To attribute all of Ms. Einhorn's success to her uncanny good taste, however, is to overlook the ways in which her business strategies as a publisher have been shaped by coming of age in the publishing industry at a time of great change: her avoidance of big names for debut or little-known writers belies her commitment to starting small and growing big; her conservative approach to growing her list in a way that might result in a loss of control or excessive overhead shows a wariness about an industry that is as quick to kill new imprints as start them. All this focus on the ephemeral quality "good taste" also undermines those of Ms. Einhorn's talents that have always been essential to successful publishing: a commitment to thorough editing and a lot of exuberant salesmanship.