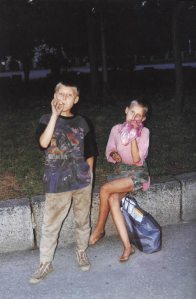 Ukranian-born photographer Boris Mikhailov has won Germany's 8th annual Spectrum Photo Prize.
A KGB bugaboo, Mr. Mikhailov's photos showed the new injustices in daily life in Soviet Union. He was featured at both the Museum of Modern Art and the New Museum's "Ostolgia" exhibit last year.
"I became a photographer because I couldn't talk," Mikhailov, now 73, told ArtInfo. He will receive a prize of $19,000, and an exhibition at the Sprengel Museum.