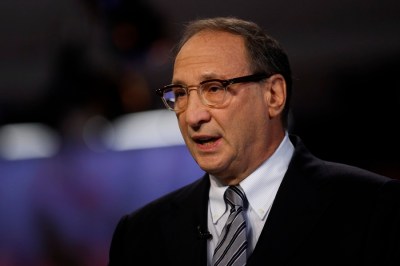 That is Michael Powell's assessment of the Brooklyn developer in his column in today's Times, noting that Mr. Ratner is involved in at least two corruption scandals involving state politicians.
Federal prosecutors have not implicated him or his company, Forest City Ratner, in either of these corruption cases.

But he figures prominently enough that the indictments identify him as "Developer No. 1" in Brooklyn and "Developer No. 2" in Yonkers. In Brooklyn, he has pushed the 22-acre Atlantic Yards development, including an arena and residential towers. Forest City Ratner was the development partner for the headquarters of The New York Times Company.

Mr. Ratner has a political maestro's touch. His vice president, Bruce Bender, is a stalwart of the Democratic Party's powerful Thomas Jefferson Club in south Brooklyn. Its members — Mr. Kruger, Councilman Lewis A. Fidler and State Senator John L. Sampson — quickly championed this project.

Mr. Bender was a hound to the chase after public subsidies. In 2009, the city's Independent Budget Office concluded that the arena deal would cost the city $40 million more than it would generate in tax revenue over 30 years.

Mr. Ratner, by contrast, would haul in $726 million in special public benefits.
Who says The Times never goes after Mr. Ratner. Not that the paper managed to stop either of the projects while they were in the works.