Just-shy-of-eighteen-year-old Dakota Fanning graces the all-pink cover of February's Cosmopolitan.
The cover of the version that went out to advertisers (and the Observer) appears to have been edited to remove all mention of "mind-blowing" activity, which reportedly happens even when the cover girl is of age.
Below find the Observer's neutered copy and the racy newsstand version.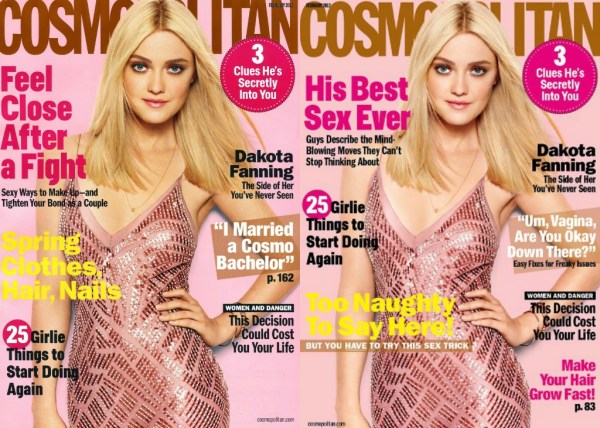 In the profile (titled "Welcome to Your Cosmo Years, Dakota"), Ms. Fanning tells Slate's Jonah Weiner that it might be cool to meet a guy in a coffee shop someday. There's also a photo of her in high fashion bunny ears, captioned "Two years ago, this would have been cute. Now it's hot."
But what if it's Elle in the bunny ears?